当全国都在众志成城抵抗疫情的时候,相信同学们闭关在家都快要憋坏了,除了学习SAT和TOEFL以外,这段时间校内网课也已经全面启动,有部分同学反映可以很从容的安排校内网课的时间,也有部分同学反映花费在网课上的时间甚至比往常消耗的时间更多。前几天我们写过一篇文章,《疫情下的留学路,是挑战更是机遇》,相信疫情总会过去,这段时间不管你在家是如何度过的,创时还是建议大家每天做好时间管理规划,每天让自己挤出一些空余时间多读国外经典原著。阅读的好处无需赘言,从短期看,阅读能力的提升不论是对标化考试提分还是未来在美国读书都会产生非常大的帮助,而长期坚持阅读更是能令人受益终生。
对很多学生来说,阅读是最初也是最好的帮助他们打开新世界大门的朋友,因为阅读,很多学生找到了自己的兴趣所在,找到了探索世界的出发点,甚至成为了某个领域的专家,比如历史,武器,体育,科技等等。广义上的读书除了阅读经典,还可以是报刊杂志,博客,或者任何特定话题的论坛,这些都可以帮助学生确定自己是否真正对某一学科或者领域充满热情,也可以帮助学生更好的找到某种深入融入进这些领域的方式。
在大学申请过程中,某一方面的特长可以让你从诸多竞争者中脱颖而出,让招生官眼前一亮,因此找到自己擅长的领域,找到某些特别而又长期投入精力的专业领域对申请来说是非常重要的,课外阅读就是最好的帮助你发现你自己的途径。
除此之外,很多大学的申请补充文书也涉及到课外阅读,比如"你最喜欢的一本书并说出原因"等等,这些话题有时候也会在面试时被面试官提及,下面是几所学校关于课外阅读的文书题目:
Boston College: Many human beings throughout history have foundinspiration and joy in literature and works of art. Is there a book, play,poem, movie, painting, music selection, or photograph that has been especiallymeaningful for you?
University of Chicago: Share with us a few of your favorite books, poems,authors, films, plays, pieces of music, musicians, performers, paintings,artists, blogs, magazines, or newspapers. Feel free to touch on one, some, orall of the categories listed, or add a category of your own. (Optional)
Wake Forest University: List five books you have read (with authors) that piquedyour curiosity. Discuss an idea from one of these works that influenced you.
University of Southern California: Favorite book?
通过这些文书,招生官可以更深入了解你这个人,你的个性,你思维的深度或广度,你对你所爱好的事物投入的精力等等。几乎每所美国大学都提倡多元化的校园文化,这种多元化并非指多才多艺的个人,而是指由在某些领域有特长有突出表现的"个性化"个体组成的集体。因此,与其"遍地开花",不如"独树一帜",展现自己在特定领域超出常人的才能。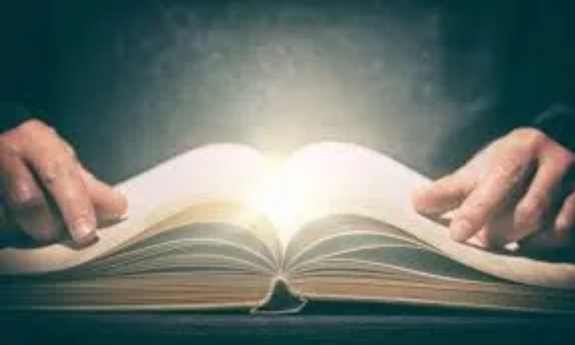 Things Fall Apart by Chinua Achebe
Tuesday With Morrie by Mitch Albom
Dibs in Search of Self by Virginia M. Axline
The Alchemist by Paulo Coelho
Narrative of The Life of Frederick Douglass: An American Slave by Frederick Douglass
Nickel and Dimed by Barbara Ehrenreich
The House of The Scorpion by Nancy Farmer
Anne Frank: The Diary of a Young Girl by Anne Frank
The Princess Bride by William Goldman
Lord of the Flies by William Golding
The Canterbury Tales by Geoffrey Chaucer
The Scarlet Letter by Nathaniel Hawthorne
Siddhartha by S.E. Hinton
Flowers for Algernon by Daniel Keyes
A Wrinkle in Time by Madeleine L' Engle
The Lion, The Witch, and the Wardrobe (The Chronicles of Namia) by C.S. Lewis
The Crucible by Arthur Miller
Animal Farm by George Orwell
The Golden Compass, The Subtle Knife, The Amber Spy Glass, The Ruby on the Stone by Phillip Pullman
Romeo and Juliet by William Shakespeare
Diary of Dawid Sierakowiak by David Sierakowiak
Brighton Beach Memories by Neil Simon
Treasure Island by Robert Louis Stevenson
Eragon by Christopher Paolini
The Great Gatsby by F. Scott Fitzgerald
Our Town by Thornton Wilder
The Effect of Gamma Rays on the Man-in-the-Moon Marigolds by Paul Zindel
The Pigman by Paul Zindel
I Know Why the Caged Bird Sings by Maya Angelou
The Shakespeare Stealer by Gary L. Blackwood
The Cherry Orchard by Anton Chekhov
A Tale of Two Cities by Charles Dickens
The House on Mango Street by Sandra Cisneros
Of Mice and Men by John Steinbeck
Childhood's End by Arthur C. Clarke
Educating Esme: Diary of a Teacher's First Year by Esme Rajicodell
The Red Badges of Courage by Stephen Crane
As I Lay Dying by Willian Faulkner
Miracle Worker by William Gibson
Brave New World by Aldous Huxley
A Separate Peace by John Knowles
To Kill a Mockingbird by Harper Lee
Death of a Salesman by Arthur Miller
Shakespeare Alive by Joseph Papp and Elizabeth Kirkland
A Day No Pigs Would Die by Richard Peek
Their Eyes Were Watching God by Zora Neale Hurston
All Quiet on the Western Front by Erich Maria Remarque
A Midsummer Night's Dream by Shakespeare
Walden by Henry David Thoreau
The Sunflower by Simon Wiesenthal
The Glass Menagerie by Tennessee Williams
The Piano Lesson by August Wilson
11th and 12th Grade 高二和高三
Water for Elephants by Sara Grauen
Snow Flower and the Secret Fan by Lisa See
Lace Reader by Brunonia Barry
Slaughterhouse- Five by Kurt Vonnegut
The Perks of Being a Wallflower by Stephen Chbosky
Three Cups of Tea by Greg Mortenson & David Oliver Relin
Girl in Translation by Jean Kwok
The Bell Jar by Sylvia Plath
The Grapes of Wrath by John Steinbeck
The Lovely Bones by Alice Sebold
House of Mirth by Edith Wharton
Metamorphosis by Franz Kafka
Catch-22 by Joseph Heller
The Joy Luck Club by Amy Tan
The Picture of Dorian Gray by Oscar Wilde
Selected Tales by Edgar Allen Poe
Jane Eyre by Charlotte Bronte
Wuthering Heights by Emily Bronte
The Color Purple by Alice Walker
The Catcher in the Rye by J.D. Salinger
Great Expectations by Charles Dickens
Heart of Darkness by Joseph Conrad
Madame Bovary by Gustave Flaubert
Unbroken by Laura Hillenbrand
针对学生不同的兴趣爱好及英文水平,创时也会帮助学生开出个性化的读书单,不但帮助学生养成良好的读书习惯,而且通过读书笔记反馈和讨论的方式提高学生的阅读理解和写作能力。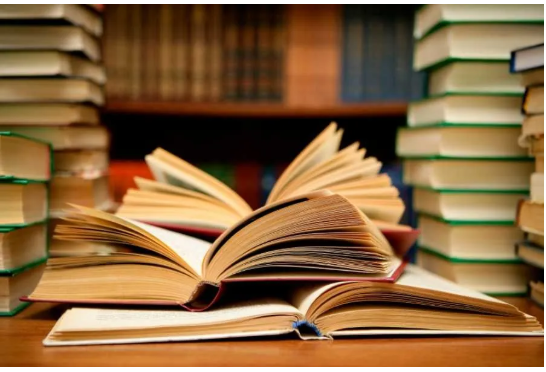 不要小看疫情闭关期间时间的利用,付出和回报一定成正比,也许在这段期间同学与同学之间的学习差距就能凸显出来,同学们一定要合理利用并安排空闲时间,为申请美国大学提前做好充分的准备工作。这样不仅会为你带来一份好的申请结果,也有机会让你有时间进行更多的思考,了解自我,对自己有一个正确的认识,对未来有更明确的方向。希望同学们能够珍惜所有的宝贵时光!